Client Testimonial: Alex Navas
Alex Navas, Amplified Results
In our Legacy BuildHeirs™, our bi-weekly newsletter for our monthly retainer clients, we featured one of our longest clients and we want to share that feature with you as well.
We chose Alex for our client highlight for his longevity with ERJ Services. Alex came to ERJ Services in November 2016 and have been with us since. Alex has seen us at our worst when I had to return to work part time when we were going through some growing pains in the business. Alex, we thank you for not judging us and sticking with us as we continued to build and grow. What a difference perseverance makes. We've watched you persevere as well to build what you have today. We congratulate you and we also want to say we appreciate you deeply.
About Alex and Amplified Results
Alex Navas is a Business Coach for Family-Focused Entrepreneurs (FamPreneurs™). He helps experts grow wildly profitable online businesses without sacrificing freedom or family time by showing them how to attract an audience of raving fans rather than looking for clients one-by-one. This enables them to have more money, time and freedom to enjoy the life they want and have a business they love.
According to Alex, "After building two successful mortgage businesses, losing it all, and rebuilding the business of my dreams, I know what it takes to build a business, and life, on your terms, and I'm fired up about showing you how! You see, my first successful business back in 2001 taught me what it was like to give my family everything I never had."
Learn more about Alex and his business at www.alexnavas.com.
Here's what Alex has to say about ERJ Services:
Testimonial
"ERJ Services is proactive and doesn't wait for me to communicate with her in order to inform me of relevant updates or changes." "I first connected with Ranelli several years ago on a live training and knew I had to speak to her. After our conversation, I decided to hire her because of her knowledge, experience and also her integrity. Ranelli and Eric just took the time to dig deep into my business to see what the best tax strategy was for me. They now handle all of my business finances and I told them they have to fire me. I am not going anywhere. I have never had an experience where my concerns were not prioritized and I am here to stay."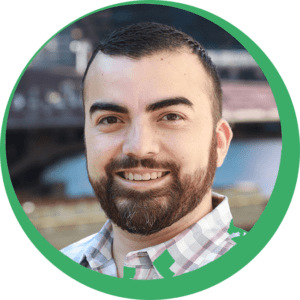 - ALEX NAVAS
---
---